The foothills of the Himalayas from the province of Punjab(five rivers) provides the best soil and climate for the superior quality basmati rice. The rice is famous for its excellent cooking, extra long grain length, unique fragrance and taste.
Basmati is considered as the "prince of fragrance" or "the perfumed one" due to its unique aroma and delicately nutty taste. Basmati has been revered for centuries, including by Moghul Emperors. People in Europe, America and the Middle East (in particular Saudi Arabia and Iran), are consuming more Basmati than ever before. Demand for Basmati in Europe& USA is increasing every year.
The legend says that basmati rice was meant to be consumed by maharajas (kings), maharanis (queens), princes and royal families. This unique rice is just one crop a year grown only in Pakistan and northern India, the region known as old Punjab – the land of five rivers originating from Himalayas.
Shafi Foods Rice Pakistan is the premium basmati rice exporter in Pakistan supplying premium grade Basmati Rice. This extra-long grain basmati rice is the specialty food that has an exceptional taste, extra-long slender edgy shape and a fragrance that will simply overcome the perception of an entity enjoying a meal. Basmati rice is with no doubt the ultra-superior quality that once cooked has separate grains.
The primary specifications entail moisture level between 11.9% to 12.85%, Silky Polish, Extra Well Milled and Color Sorted, Our supplied rice is exported to high class cuisines, restaurants, hotels, resorts, airline kitchens, retail stores, catering companies, supermarket and hypermarkets and ships cruises. Our Creative Unit designs OEM, Private Label for importers while an option is to order our registered rice brands.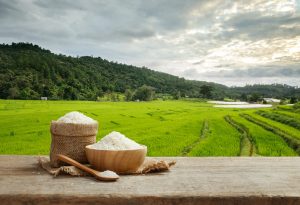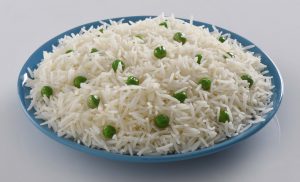 Properties:
Long and elegantly thin
Delectable tastes
Non sticky texture after cooking
Fragrant aroma
Bright color
Nutrient Value:
High carbohydrate content
Starch
Rich in vitamins
Provides energy
1121 Rice ( Parboiled)
| | |
| --- | --- |
| Moisture content: | < 12 % Max |
| Average Grain Length: | >8.00 – 8.20 MM |
| Broken Grains ⅟2: | < 2 % Max |
| Broken Grains ⅓: | < 4 % Max |
| Damaged & yellow: | < 1.5 % Max |
| Shivered Grains: | < under 3-5 % Max |
| Foreign Gains & Foreign matters: | < 0.5 % Max |
| Under milled & Red striped: | < 2 % Max |
| Purity : | >95 % Max |
| Polish Grade: | double silky Polish (as per requirement) |
| Finish Product: | Product should be Color sorter , Free of lives & dead insect, free of stone, Glass ,and metal |
| Packing: | 1 kg, 2 kg, 5 kg, 10 kg , 20 kg, 25 kg, 50 kg, 1000 kg & bulk loading |