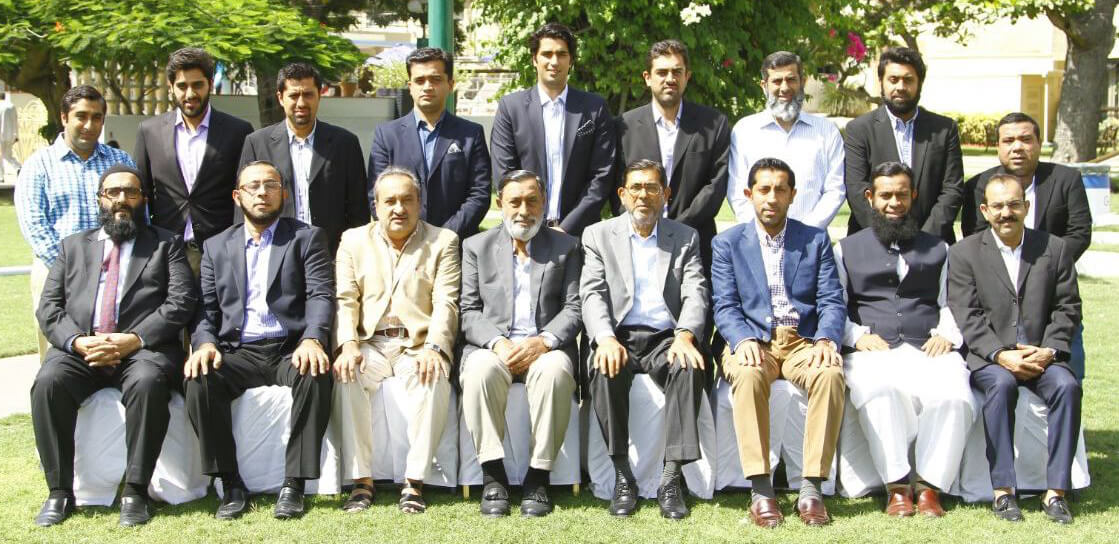 The (late) Mian Muhammad Shafi, along with his sons founded the Group in 1940. What began as a trading house in hides and skins over six decades ago is today acknowledged as the premier house in leather, textiles, dairy and food processing. The Shafi Group was established with Muhammad Shafi Tanneries being the flagship company. Since then, the group has grown from strength to strength, diversified into other new industries, and is recognized as a leading light among Pakistan's industrial community.
 Muhammad Shafi Tanneries (Pvt.) Ltd. (MST), Karachi, the flag-bearer company of the group, is pioneer in production of goat leather for shoe industries and is one of the best known goat tanneries in the world. It started production and export in 1959 and now "MST" is the most prestigious and widely known trademark from Pakistan and is synonymous with the best in quality of leather and reliability in business. Muhammad Shafi Tanneries (Pvt.) Ltd. Ltd was chosen in the list of Top 20 Power List 2009 by Leather International magazine. For more information, visit
www.leathermag.com
Our Vision
To provide premium quality and healthy food products to the expanding and growing population of Pakistan and throughout the world.
Our Values
Honesty, Integrity, family unity and excellence.
Our Mission
Adding value for farmers, consumers, stakeholders, environment and offering the best product to create a win-win situation.
Expanding Goal
We believe that by creating strong linkages between farmers and consumers, poverty can be alleviated at a faster pace. Our goat is to provide a better opportunity to farmers by reducing the lead time from farm to the consumer.